Decades of experience in this field allow us to find the best solution for your RFId project and satisfy your needs by adapting materials, inlays, shapes, adhesives, technologies, etc. and so make the best RFId tags for jewels.
The RFId technology can be used for a faster inventory update, from the factory to the store.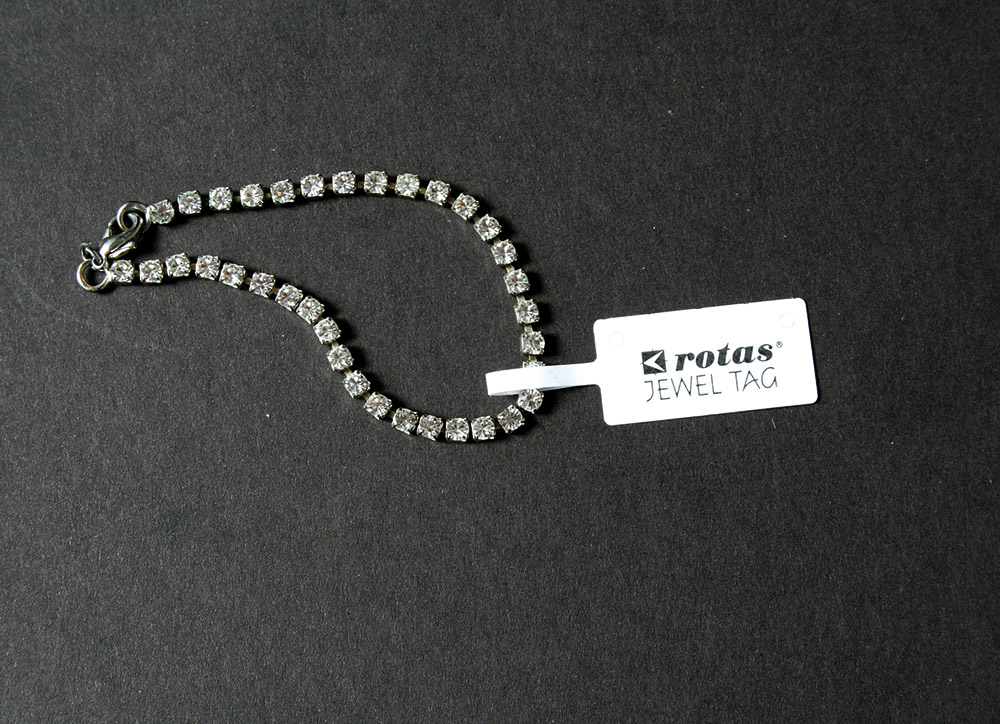 Product description
Our labels are designed to satisfy many needs like being easily applicable to any kind of jewels, including earrings.
Our passive RFId labels and tags use UHF or HF technologies. They can be made with different materials, printable with an RFId printer and there is the possibility to print a high quality logo on them.
Benefits
5 good reasons to choose Rotas and our products:
Faster inventory management
No more stock-list mistakes
Less time and staff for operations
Merchandise tracking
Store management