RFId bracelet for remote identification
The Identification RFId WristBand is made of a light, flexible plastic material. It is comfortable, it cannot be torn apart or be opened easily after it is closed, due to the particular adhesive used.
The RFId Bracelet withstands repeated stresses, alcohol, soap, water and chemical products.
It also allows the univocal identification of a person and data retention.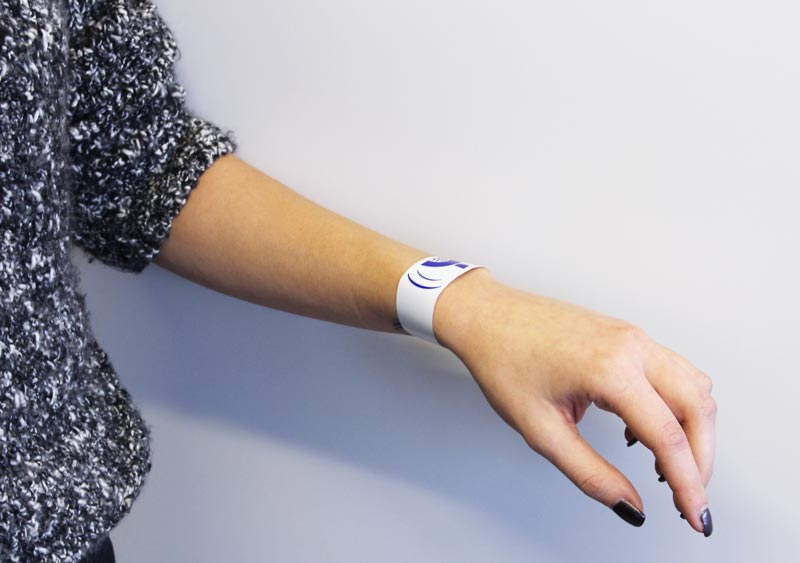 Application sectors
Benefits
Indoor and outdoor use
It is possible to choose different technologies: UHF and NFC
Front and back of the bracelet are completely customizable
Customer can print information on the wristband and encode the RFId part