RFId tags for CD and DVD
The RFId Disk Labels are available with the UHF RFId technology for long distance readings or with the HF and NFC technologies for short-range readings.
It is an RFId tag perfect for labelling CDs and DVDs.
It is produced with a hole in the middle and a permanent adhesive to be applied on a plastic surface. It is made of paper for indoor use and it can be customized by changing the color and the layout.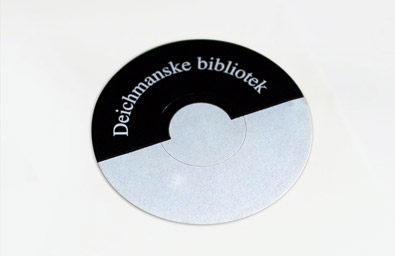 Application sectors
Benefits
Customizable printing to satisfy the customer requests
UHF, HF or NFC technology are available
Effective marketing tool due to the possibility to customize the layout and the size of our RFId labels