RFId Dressing Room: it is possible to create a whole new shopping experience through the use of UHF RFId technology. By utilizing a smart and technological dressing room, which informs the customers on the availability of sizes, colors, promotions and suggests possible matching, customers will surely live a fantastic new experience while doing their shopping.
The system uses RFId readers or gates, a self-adhesive UHF tag inside the clothes labels and a screen inside the dressing room.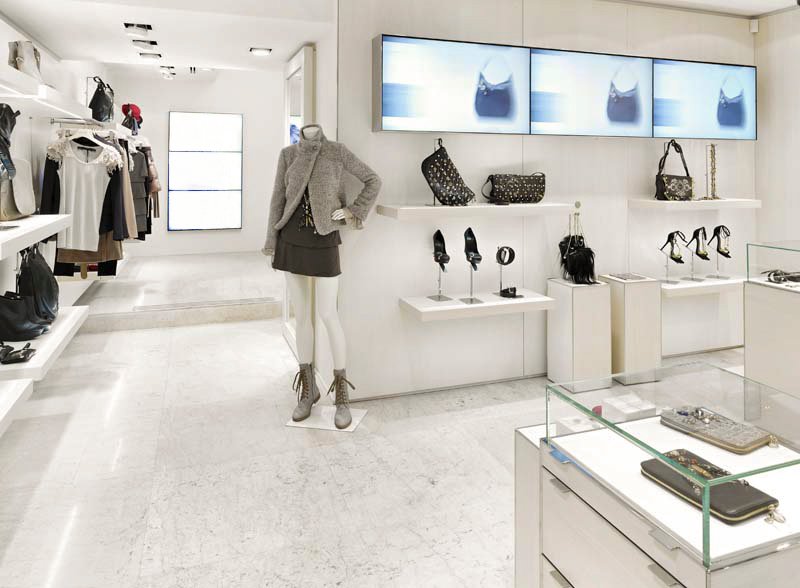 Store management
The passive RFId technology reduces the time spent on managing the store, the staff and the selling processes. Moreover, it is ideal as anti-counterfeiting and anti-tampering system.
We can develop a complete UHF or HF passive tag with benefits regarding logistics, production, service improvements and administration of all the tasks inside a store.
Patrizia Pepe uses Rotas' RFId technology
A famous Florentine brand uses our RFID labels and readers to simplify the logistics processes and the shopping experience.