Here in Rotas we produce RFId labels and passive RFId Hang Tags using the UHF technology for the textile industry.
Thanks to decades of experience, we are able to adapt each element, material and technology of our RFId products to produce the best solution for your RFId project.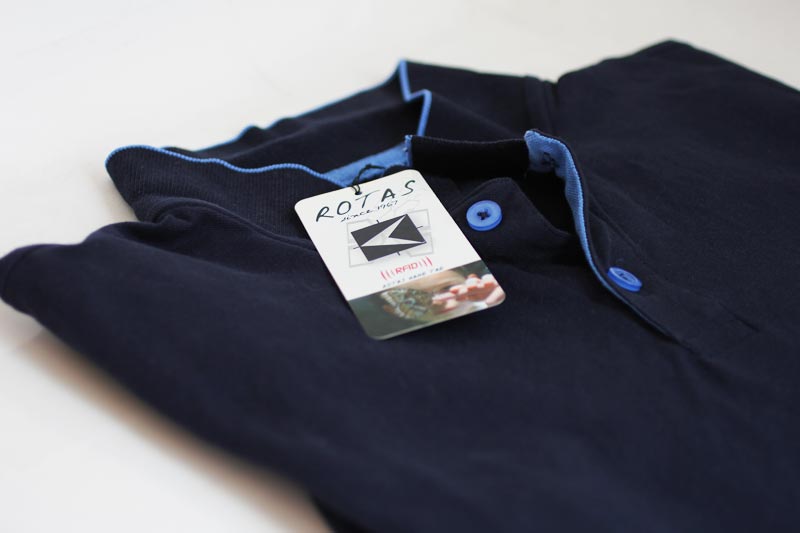 Benefits
5 good reasons to choose Rotas as your partner in the textile sector:
Easy merchandise tracking throughout the supply chain
Costs reduction for controlling the merchandise
More guarantees for the customers
More data sharing throughout the supply chain
Data updating in the RFId Tags
Solution
We make RFId labels and passive RFId Hang Tags with different materials and printable with an RFId printer.
We have products that are sewable on cloths and they are perfect for the logistics, anti-counterfeiting and as a guarantee of originality.
Case history
A big clothing company is using Rotas RFId labels to guarantee the French clothing industry a fast procedure to know new trends, from the design of a cloth to the final sale.